Spotlight properties
140 Upper Glenway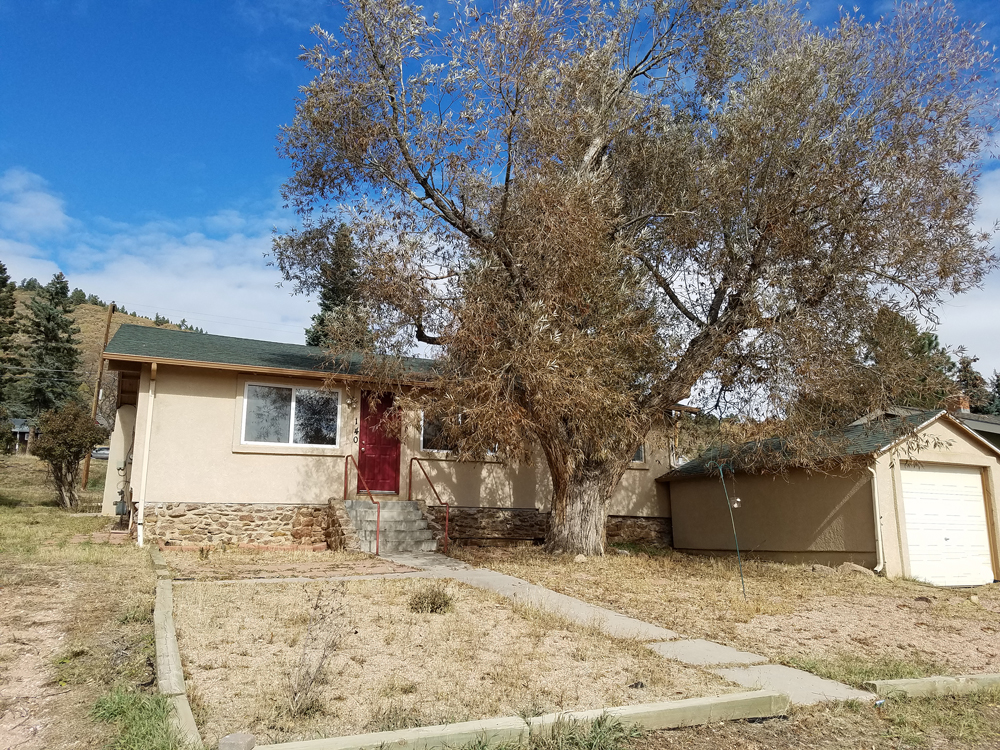 Property Details.
Offered by VIcky Baker (719) 488-2234
Call toll-free (877) 488-2234
Enjoy the quaint small town atmosphere in this delightful 2 bedroom, 1 bath, 1 car plus office home across the street from the Elementary School. Amazing mountain views as this home is home is nestled close-by. Wildlife will come to visit. Close to the Lake, hiking trails and the local amenities, this area boasts of tranquility and friendliness. This true ranch styled home, has an open floor plan, a mostly remodeled kitchen, laminate flooring, newer roof and furnace. It's being sold in AS IS condition and we expect multiple offers due to the price and location. More pictures coming soon. This home will not quality for FHA and VA due to age and some of the criteria that this won't meet. Nice sized lot and a 1 car garage that's quite small. Stucco exterior so low maintenance. If you're interested in this home, make sure you have a strong Pre-Approval in hand or if paying cash, verification of funds. Please allow 'at least' 24 hours notice for response for all offers.
Price: 240000
Bedrooms: 2
Bathrooms: 1 Full
Garage: 1 car
Style: Ranch
Built: 1910
Total square feet: 1,022
Our listings
Click thumbnail to load property details
For sale
For lease